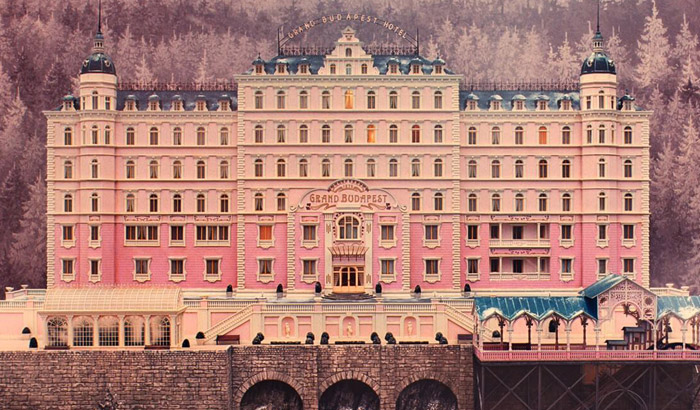 No-one can agree on where it came from, but one thing is for certain: millennial pink is taking over our lives.
Rumoured to have started with Wes Anderson's Grand Budapest Hotel, millennial pink is not one shade, but rather an umbrella term – many pinks are now known as such, though the paler varieties get the biggest thumbs up. Applauded for its perceived role in gender fluidity, millennial pink has been hailed as a colour of escapism, a soft, warming hug-adjacent property that makes people happy, offering a gentle way out of the sometimes harsh reality of everyday life. (Perhaps the reason it has become synonymous with a generation of wanderers?)
Adopted first by the world of fashion, millennial pink was one of two Pantone colours of the year 2016, masquerading under the pseudonym 'Rose Quartz.' Now, the colour has reached interiors, dominating Milan Design Week and making itself present across the board, from The Gallery at Sketch to London's first RED Valentino flagship.
Here, we've collated some of our favourite examples of the trend in motion:
We love this room set up from GIOPAGANI, an inspiring brand entering Harrods in September
Global design house GUBI's beetle chairs help to create a soothing environment at Singapore's White Grass Restaurant
As mentioned, London's first ever RED Valentino has been decked out all in millennial pink, to stunning effect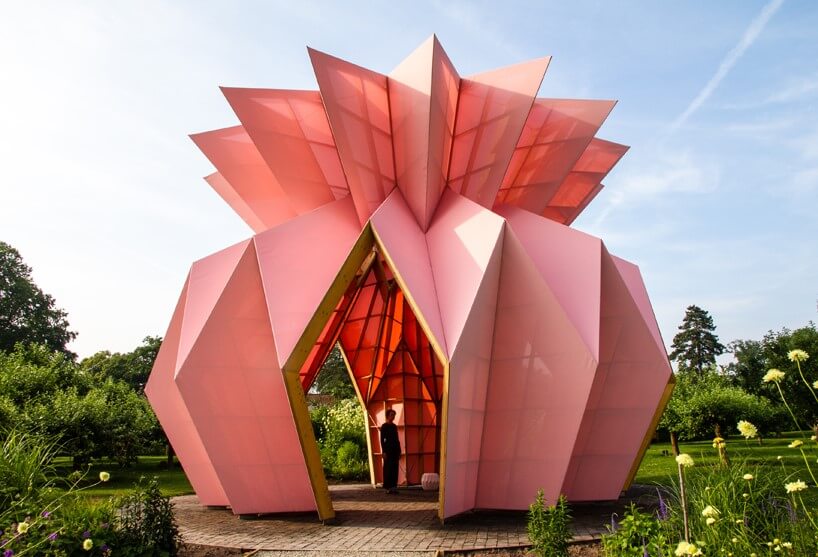 A triumph in timber origami, the pavilion at the National Trust's historic Berrington Hall in Herefordshire makes us think of birthday cake – which could never be a bad thing
Adding balance to a masculine interior, Rebecca Judd created this millennial pink en suite
And last but not least, we couldn't leave without including an image of Sketch, as mentioned earlier. You say millennial, we say… (pink. The answer is always, these days, pink.)
While we are big fans of this trend, it will be interesting to see how it progresses as the years go by. Oversaturation of the marketplace often leads to the death of such all consuming obsessions, though for now that particular pattern is being defied, as the colour regenerates and lives on season by season. Could millennial pink go on to become the timeless pastel we've all been longing for, then, or will it become the woodchip of the 2010's, groaned at in years to come? Experts predict that darker shades are on the horizon already, set to overtake the success of the candyfloss tones. Whether that means browns, blues or darker pinks, only time will tell. One thing we know for certain is we're excited to see what happens next, and to observe the impact it has on all of our lives.